Lost Horizon Beach Dive Resort Features: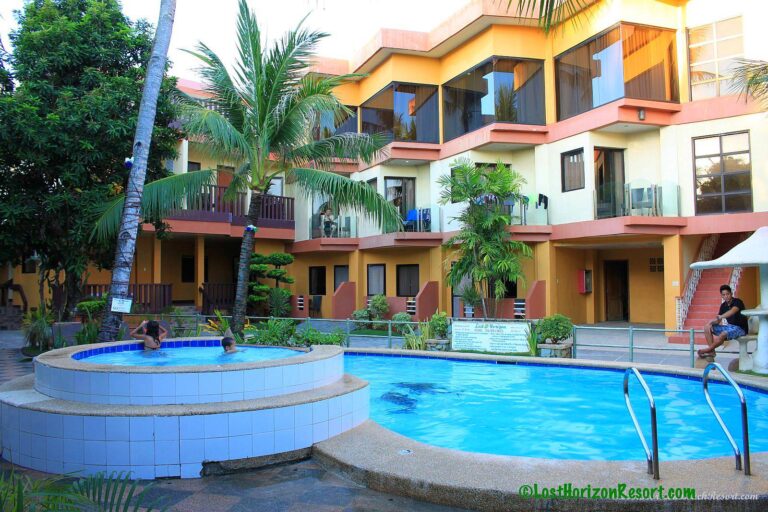 Free WIFI internet In Every Room
Hot and Cold Water
Swimming pool
Gorgeous sea views
A bar and restaurant
A PADI dive shop right on the beach
Lush Gardens
Boat Tours and Land Tours Available Upon Request
We have ten types of rooms available:
Suites
Horizon Room
Executive Sun View
Modern Deluxe
Deluxe
Modern Standard
Standard
Family
Eco Budget Family
Eco Budget Room
Come see the beautiful tropical island of Panglao Island, Bohol, Philippines within the archipelago, and come visit Lost Horizon Beach Dive Resort.
Lost Horizon Beach Dive Resort is located directly on the famous Alona Beach of Panglao Island Bohol. You'll become one with the unspoiled white sands. You'll see the breathtaking views, hear the sounds, and sense the beauty of the Western Pacific Ocean. The crystal clear waters, and the famous sugar sand beaches of Panglao Island that almost squeak when walked on, make Lost Horizon an idyllic place. Full of warmth and relaxation… our staff will make sure your every need is met.
About Panglao Island, Bohol, Philippines
Panglao Island sits southwest of Bohol Island and east of Cebu in the Philippines. As early as 1803, Chinese, Malaysian and Indonesian visitors came here for sightseeing, the wealth of marine life, and trade. As one of the Philippine's top tourist destinations, Panglao Island remains famous for its world-class dive spots, snorkeling, luscious coral reef, and inlets for beach bathing.
At Lost Horizon in Panglao Island, you'll experience a true tropical paradise.
Snorkel, scuba dive, sight see or just do nothing at the Lost Horizon Beach Dive Resort.